From engineering to manufacturing to servicing, get a 360 degree experience on your manufacturing journey!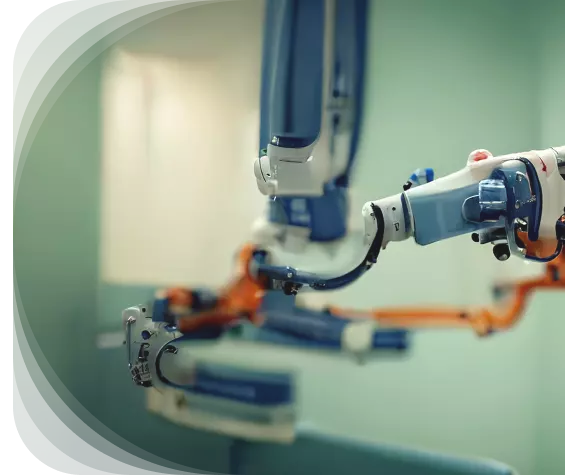 ITHENA offers a range of intelligent manufacturing solutions and services that help businesses stay ahead of the curve and thrive in today's fast-paced market. Our solutions and services find their applications across a wide span of manufacturing industries like heavy equipment manufacturing, packaging, food and beverages, electronic component manufacturing etc.
We help manufacturing industries stay ahead of the competition by:
Enhancing operational efficiency and transforming, customer service
Speeding up time-to-market and obtaining valuable business insights
Accelerating business modernization through enterprise applications
Backed by the latest digital technologies, we can help accelerate your manufacturing business!
From Digitizing your daily stand-ups to running a Paperless, Predictive Factory – our solutions help make your operations sustainable, futuristic, and scalable!
Move into the digital orbit or gain significant traction in your existing digital journey with our Agile & Engaging Transformation capabilities!
Manufacturing Integration
Building the Factory of the Future, Today! Systems Readiness | MES Implementation | Industrial IoT | Integrated Workflows
The ONE Data Platform Approach. Engage with our teams to build the most integrated data analytics experience! Data Identification | Pipeline | Aggregation | Visualization | AI Outcomes
Scale your infrastructure with automation & verticalization of the Cloud! Infrastructure | CI.CD | Data Analytics | Hybrid & Managed Cloud Processes
ITHENA's smart service application for a leading dewatering centrifuge manufacturer
---
The client is a prominent provider of sludge thickeners and dewatering centrifuges in the US, offering parts, service, and repair for all decanter centrifuge brands. The customer was looking for a solution to minimize the number of service visits of their technicians, pre-empt machine breakdowns, and decrease equipment downtime.
ITHENA deployed its smart service application - iSERV, that helped in reducing unplanned equipment downtime by implementing predictive maintenance and enabling self-service capabilities.
30%
decrease in field service visits
Know more about Smart Service
ITHENA's Big Data & Analytics platform for a leading global provider of micro inverter-based solar and battery systems
---
Our client, a globally renowned energy technology company specializing in micro-inverter-based solar and battery systems, sought comprehensive analysis of their marketing and GL data, and NPS surveys.
With ITHENA's Big Data and Analytics platform, our technical team optimized the client's financial processes and enhanced their decision-making capabilities. This involved efficient analysis of GL data while adhering to financial blueprints, development of intricate revenue tracker reports for senior executives, and tailored dashboards to provide detailed insights from customer surveys.
The team also implemented a management reporting system that utilized data from SFDC for generating Line Down and Executive Reports.
43%
reduction in decision making time
Know more about Big Data & Analytics
ITHENA's cloud service provided to a prominent US-based steel
manufacturing company
---
Our client, a leading US-based manufacturer of Steel Pails, was confronted with challenges including high costs, limited support, scalability issues, and security threats.
To address these issues, ITHENA offered the client its Cloud service, enabling the migration and automation of data backups and reporting. The technical validation process encompassed the operating system, compute, storage, and network link, along with the application of missing patches for Fusion Middleware and the Applications tier.
As a result, the client experienced a reduction in total cost of ownership through efficient utilization of cloud infrastructure, while security was enhanced with features such as data encryption and vulnerability scanning.
32%
reduction in total cost of ownership
Know more about Cloud Adoption
View our offerings for other industries:
Automotive & Mobility
Healthcare & Life Sciences
Energy, Utility & Government
Media & Entertainment